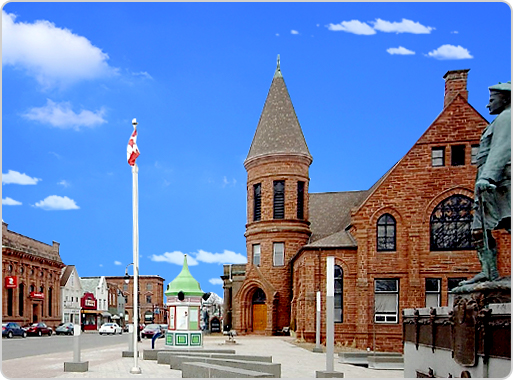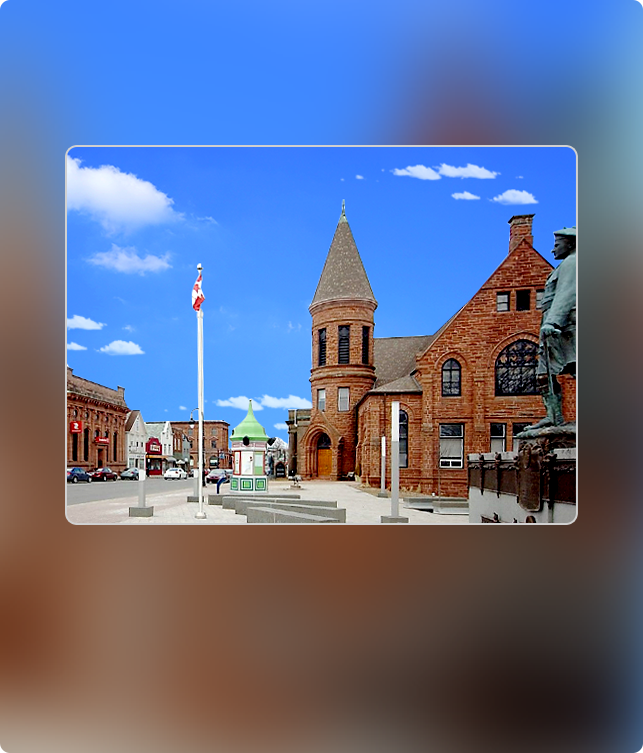 AMHERST a city in the southwest of the Canadian province of Nova Scotia.

The region was originally inhabited by the Mi'kmaq Indians; in their language, the region was called Nemcheboogwek ("to climb the slope"). The first European settlers were Acadians, who founded the village of Le Planche in 1672. After being expelled by the English, the Acadians founded the present town of Amherst in 1764, three km. from the previous settlement. Colonel Joseph Morse, the town's founder, named it after Geoffrey Amherst, 1st Baron Amherst, commander in chief of the British forces in America.

After the American Revolution, British Loyalists settled here.