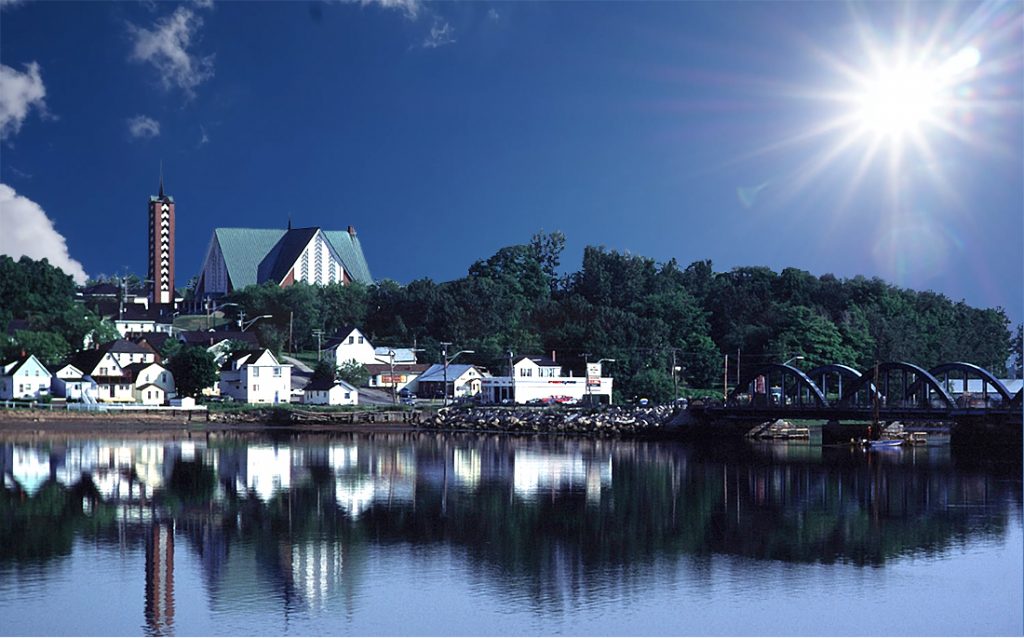 Bathurst is the seat of government of Gloucester County, New Brunswick, and is at the estuary of the Nepisiguit River. Europeans first reached the shores of the Baie des Chaleurs when in 1534 it was named by Jacques Cartier. Early settlers from France came to the area in the 17th century in what became part of the colony of Acadia.

The community, which up to 1828 had been named St. Peters, was renamed by the governor, Sir Howard Douglas (1823–1831), in honor of Henry Bathurst, 3rd Earl Bathurst (1762–1834), Secretary of State for the Colonies of the British government Bathurst is located, and has a station, on the Canadian National railway line.

Via Rail provides a Wednesday, Friday and Sunday passenger service in both directions. The economy is primarily focused on mining, fishing and forestry. Other sectors include: tourism, phone call centres, manufacturing, and provincial and federal government. The service sector is the city's largest employer. The Bay of Chaleur is known for its phantom ship legend, which dates back more than two centuries.

The story claims that a sail ship burned in the waters to the north of the city - possibly from the Battle of the Restigouche - and that the ghost of the vessel and its crew is visible on the water in certain weather and light conditions to this day. Some believe it is a ghost ship from the Battle of the Restigouche whereas others believe it is merely caused by heat waves, reflections, or hallucinations. A drawing of a ghost wielding an anchor and menacing two sailors could be seen on the city's old welcome sign.