N49° Eyewear - Grand Rapids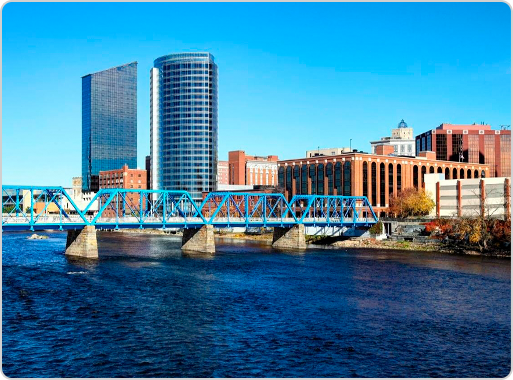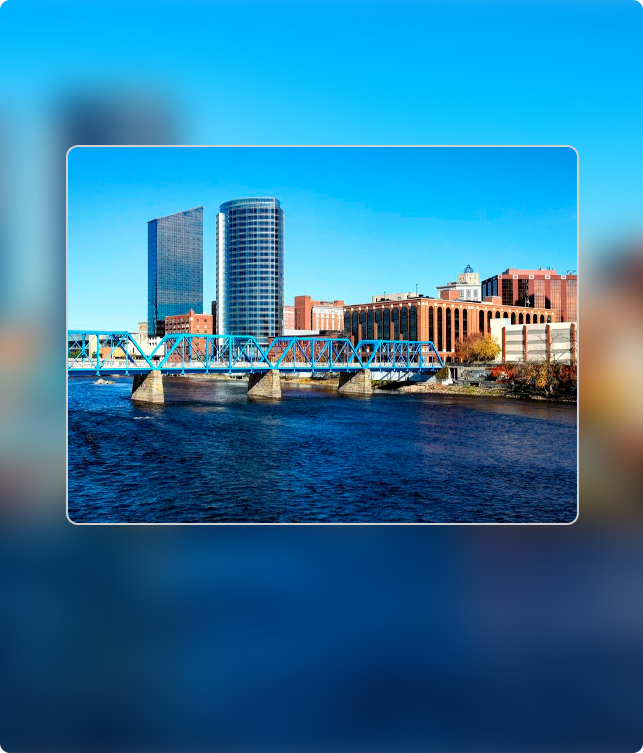 GRAND RAPIDS is a town in Manitoba, Canada, on the northwestern shore of Lake Winnipeg where the Saskatchewan River enters the lake. As the name implies, the river had a significant drop at this point (more than 75 ft (23 m) in less than 3 mi (4.8 km)). In modern days, a large hydroelectric plant has been built there. Cedar Lake, a short distance upriver, provides a natural water source for the plant.

Provincial Trunk Highway 6, the region's primary roadway, crosses the Saskatchewan River at the Grand Rapids Bridge. Going downstream the rapids were usually run demi-chargé using the south channel. Upstream the boats were pulled by towlines. In the 1780s the Hudson's Bay Company (HBC) began to use York boats on the river. A log road was constructed so that these large boats could be hauled on rollers.

In the 1870s the railroad reached Lake Winnipeg and steamboats appeared on the lake and river. In 1877 a 4.8-kilometre-long (3 mi) narrow-gauge railway using horse-drawn tramcars was built around the rapids. The spread of railways made the tramway obsolete and the HBC closed it in 1909. It was used for tourist excursions for the next forty years.

From 1882 to 1905, Grand Rapids was located in the District of Saskatchewan, a subdivision of the North-West Territories. After Saskatchewan was established as province in 1905, the portion of the old district east of the new provincial border, including Grand Rapids, became part of the Keewatin District of the. In 1912, Grand Rapids became part of Manitoba because of the Manitoba Boundaries Extension Act.