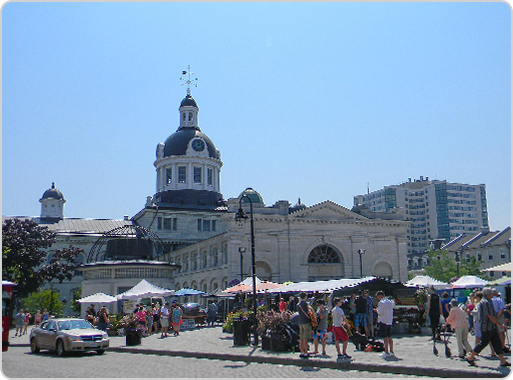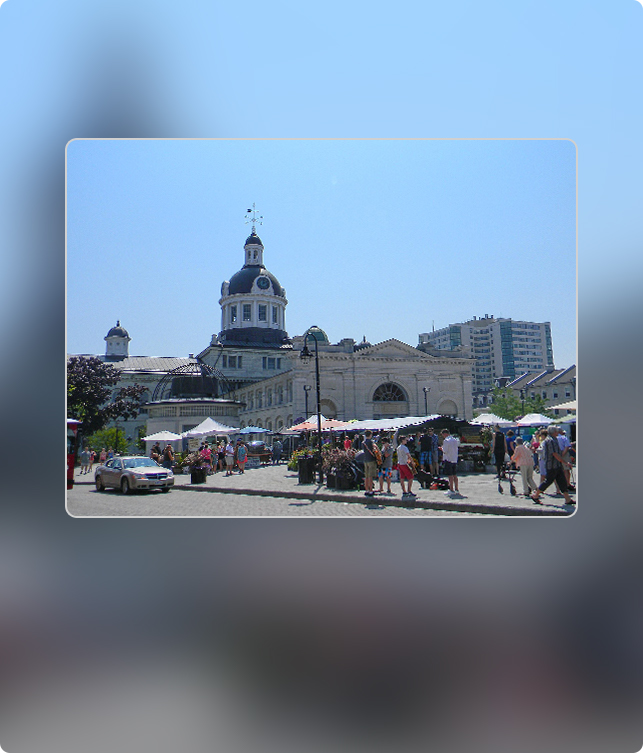 KINGSTON is a city in Ontario, Canada, on the northeastern end of Lake Ontario. It is at the beginning of the St. Lawrence River and at the mouth of the Cataraqui River, the south end of the Rideau Canal. Kingston is midway between Toronto, Ontario, and Montreal, Quebec, and is also near the Thousand Islands, a tourist region to the east, and the Prince Edward County tourist region to the west. Kingston is nicknamed the "Limestone City" because it has many heritage buildings constructed using local limestone.

Growing European exploration in the 17th century and the desire for the Europeans to establish a presence close to local Native occupants to control trade led to the founding of a French trading post and military fort at a site known as "Cataraqui" in 1673. The outpost, called Fort Cataraqui, and later Fort Frontenac, became a focus for settlement. After the Conquest of New France (1759–1763), the site of Kingston was relinquished to the British. Cataraqui was renamed Kingston after the British took possession of the fort, and Loyalists began settling the region in the 1780s.

Kingston was named the first capital of the United Province of Canada on February 10, 1841. While its time as a capital city was short and ended in 1844, the community has remained an important military installation. The city is a regional centre of education and health care, being home to two major universities, a large vocational college, and three major hospitals.

Kingston was the county seat of Frontenac County until 1998. Kingston is now a separate municipality from the County of Frontenac. Kingston is the largest municipality in southeastern Ontario and Ontario's 10th largest metropolitan area. Kingston is also the hometown of John A. Macdonald, the first Prime Minister of Canada.