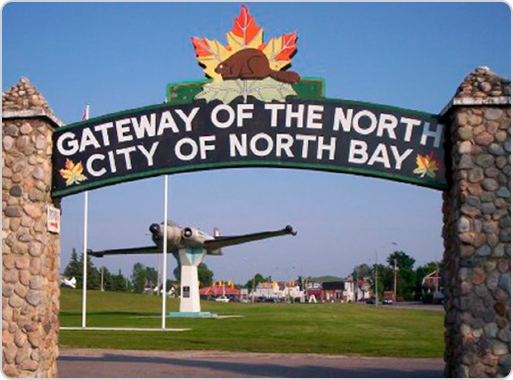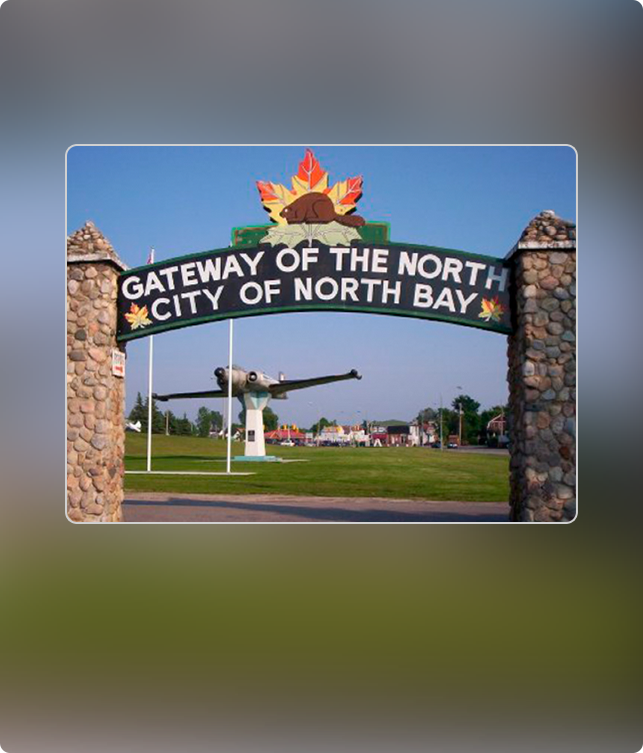 NORTH BAY is a city in Northeastern Ontario, Canada. It is the seat of Nipissing District, and takes its name from its position on the shore of Lake Nipissing. North Bay developed as a railroad centre, and its airport was an important military location during the Cold War. The site of North Bay is part of a historic canoe route where Samuel de Champlain took a party up the Ottawa River, through present-day Mattawa, on to Trout Lake and via the La Vase Creek to Lake Nipissing.

Apart from Indigenous people, voyageurs and surveyors, there was little activity in the Lake Nipissing area until the arrival of the Canadian Pacific Railway (CPR) in 1882.

That was the point where the Canada Central Railway (CCR) extension ended. The CCR was owned by Duncan McIntyre who amalgamated it with the CPR and became one of the handful of officers of the newly formed CPR. The CCR started in Brockville and extended to Pembroke. It then followed a westward route along the Ottawa River passing through places like Cobden, Deux-Rivières, and eventually to Mattawa at the confluence of the Mattawa and Ottawa Rivers. It then proceeded cross-country towards its final destination, Bonfield. Duncan McIntyre and his contractor James Worthington piloted the CCR expansion. Worthington continued on as the construction superintendent for the CPR past Bonfield. He remained with the CPR for about a year until he left the company. McIntyre was uncle to John Ferguson, who staked out future North Bay after getting assurance from his uncle and Worthington that it would be the divisional headquarters and a location of some importance.